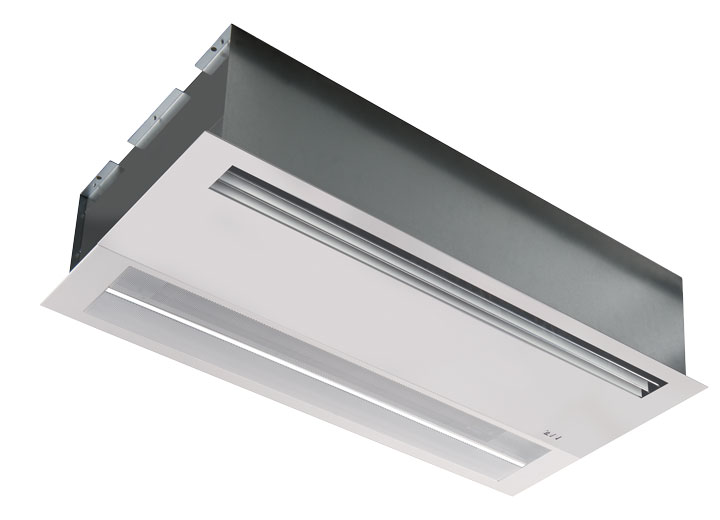 Finesse Suspended Ceiling Air Curtain
This discreet and high-performance air curtain sits neatly into a suspended ceiling and has separated air intake and outlets in order to avoid circulation of air. This increases the efficiency of the unit and maintains a strong seal across a doorway.
The design of the inlet grille acts as an air filter, preventing dust and airborne contaminants from entering. The grille can be periodically wiped or vacuumed.
It is suitable for a range of environments from banks and boutiques to shopping centres and airports. Using air curtains in these types of situations makes internal
temperature control more practical, as heat loss through "open-door" trading is significantly reduced.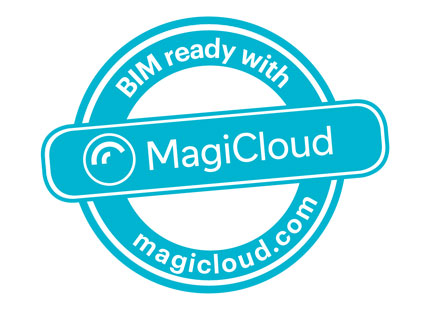 Control options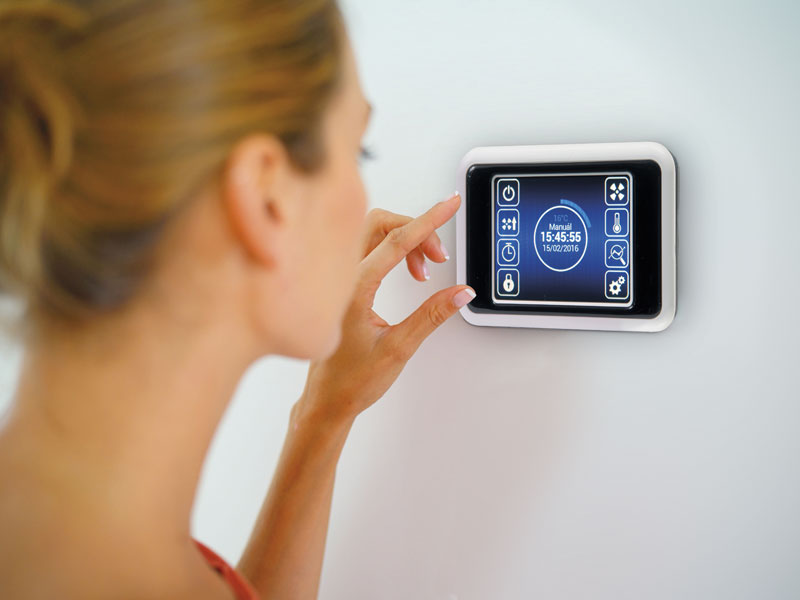 Standard Comfort controller
Available with the standard Comfort controller.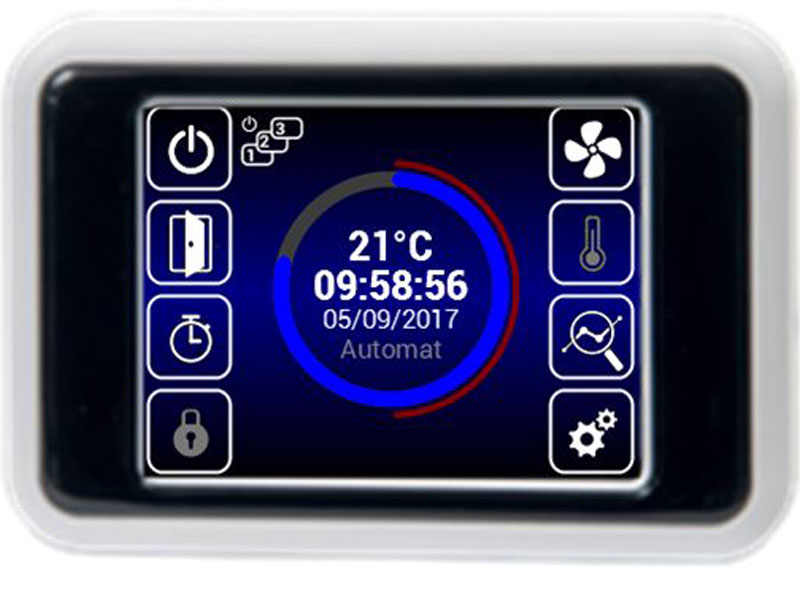 Advanced Superior controller
Option for the advanced Superior controller.
Other recessed air curtains...