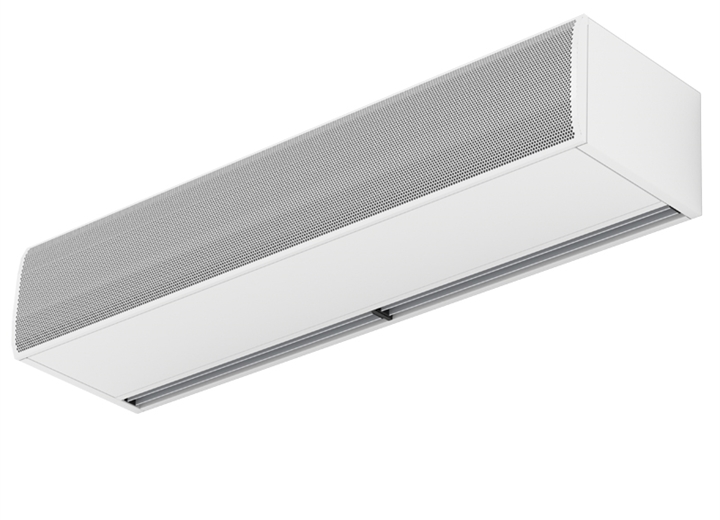 Kool Air Curtain
This unit provides a powerful ambient air seal across the opening of refrigerated stores to prevent cold air from escaping and warm air from entering.
By removing the need for fast acting shutter doors and plastic strip curtains, forklift drivers and staff are given total visibility, thus improving safety, with the added convenience of unhindered access.

The Kool comprises a plastic coated steel case containing double-sided radial fans. Ambient air is drawn in through a perforated steel mesh at the front of the unit and delivered across the doorway via adjustable louvres, giving even air distribution and an effective seal.



Horizontal 4.2m
Vertical 8.4m (2 x 4.2m)

AC fan (standard)
EC fan (option)


Kool air curtain projects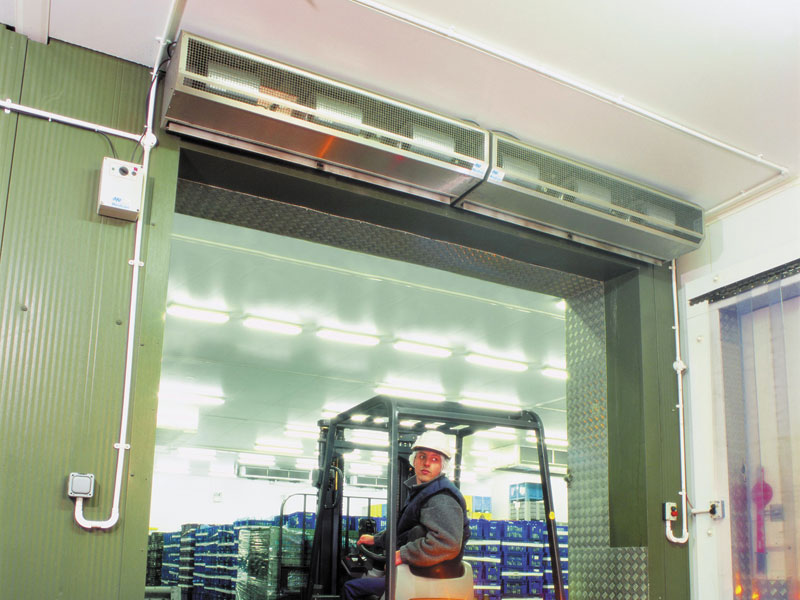 Project - Naturesway Foods, Chichester
Details - 1.5 and 2m horizontally mounted
---
---
Controller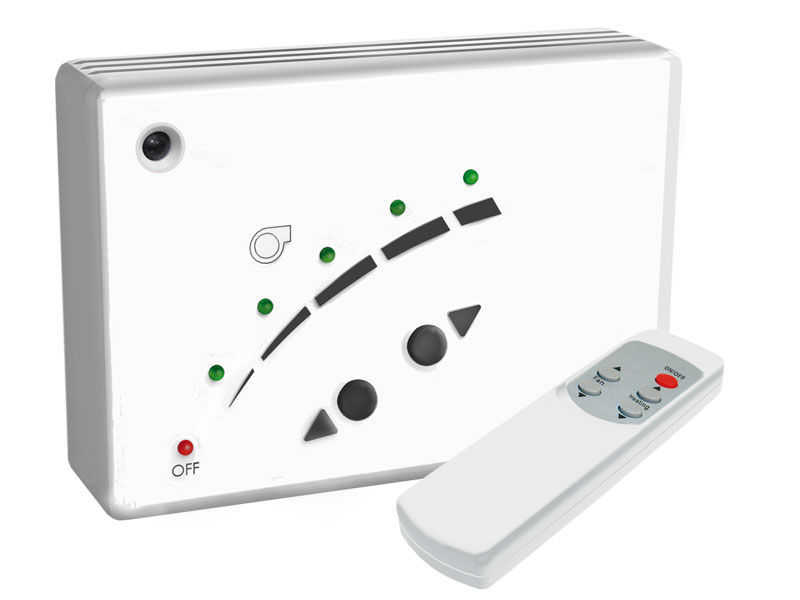 Includes standard manual controller, 7 metres of control cable and an IR handheld remote
Other industrial air curtains from our range include...