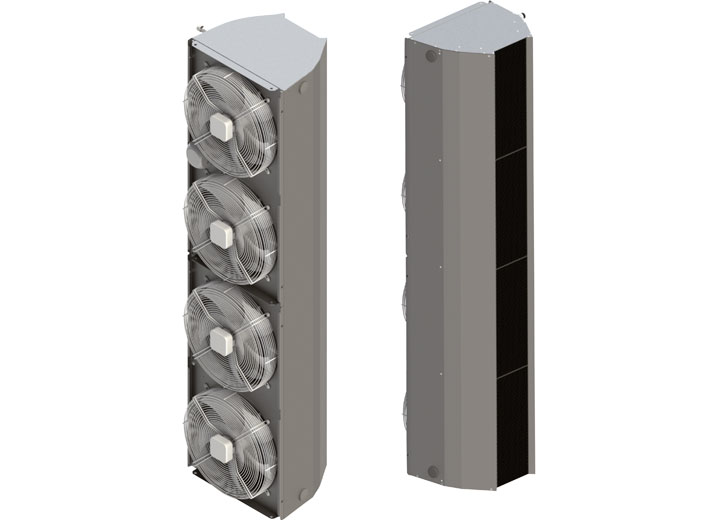 VCP Industrial Air Curtain
The VCP air curtain is a great alternative to fast-acting roller doors and PVC slat curtains. They are situated above or to the side of industrial doorways and create a powerful seal across the opening keeping heat in whilst providing total visibility and access.
Galvanised sheet casing and closed construction motors with self-lubricating ball bearings ensure maintenance-free operation under the hardest of operating conditions.
These units are ideal for use on loading bays, factories, hangars, etc so that forklift drivers don't have to get out of their cabs to open and close doors making moving from one area to another safer and more convenient. Unlike plastic slat curtains, which quickly become opaque with use, an air curtain provides 100% visibility at all times.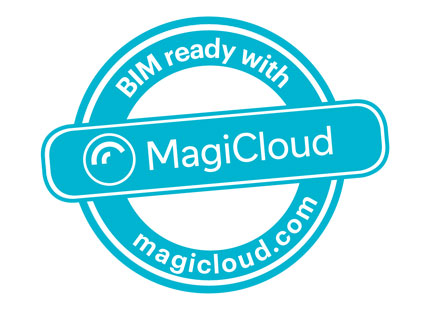 Controller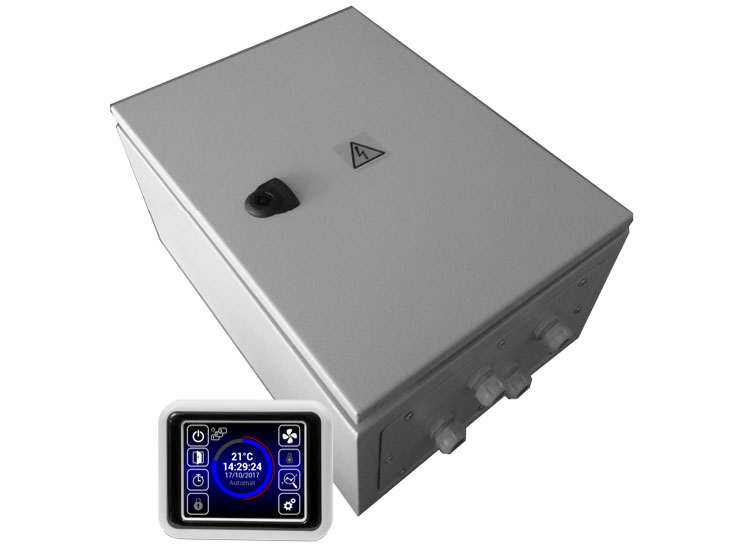 IC-C manual touch screen controller with 5 speed fan selection option for electrical heated units
Other industrial air curtains from our range...