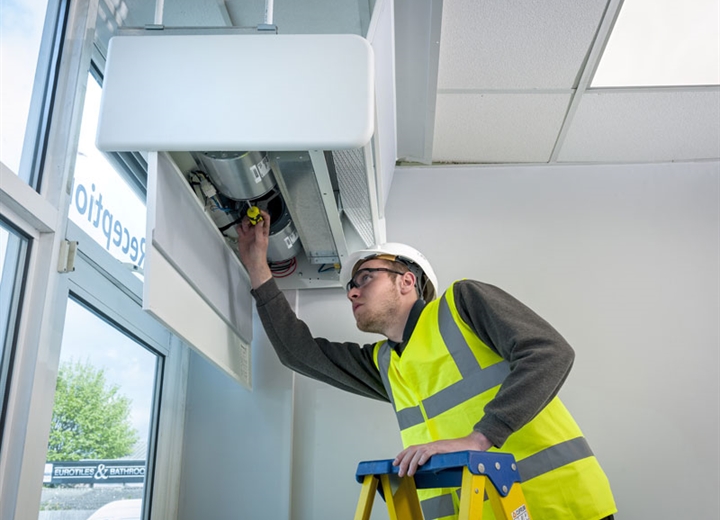 Air curtain servicing & maintenance
JS Air Curtains in-house team of expert engineers provide service and maintenance for the full range of its air curtain models.
All air curtains need to be regularly cleaned and maintained to ensure safe and energy efficient operation. By having an experience JS Air Curtains engineer servicing your air curtain, it provides the peace of mind that it will continue to provide the best effective barrier of air across a doorway.
JS Air Curtains offers Planned Maintenance Agreements (PMA). A PMA is timed in line with the manufacturers recommendations in order to comply with the air curtain warranty.
Other benefits include:
Priority call outs
Reduced labour rates
Discounted spare parts
Free delivery on planned consumables
Free technical advice & support
---
Benefits of JS Air Curtains servicing your air curtain:
A nationwide team of in-house engineers, all fully qualified and experienced
Maintain its efficient and energy saving operation
Ensure it continues to provide the best effective barrier of air across a doorway
Ongoing expert advice and guidance
Extend its operational lifetime
Peace of mind
Other JS Air Curtains services